residential
commercial
exteriors
interiors
pre-design
schematic design
design development
construction documents
construction observation
reduce building costs
decrease energy needs
increase future resale value
creative
progressive
professional
about us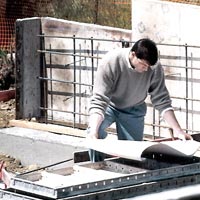 gendreau design LLC is a full-service, professional design firm providing the latest in computer-generated drawings of residential and commercial building plans. We respond sensibly to local climate conditions, site orientation, light, and views, reflecting the personal aspirations of our clients in each unique project.
Choose to work together with gendreau design LLC to make your vision a reality. We will help you define what you want to build, present options you may have never considered, and help you get the most for your investment. We create total environments—both exteriors and interiors—that are functional and exciting places in which to live and work.
We represent the building owner and solve challenges creatively within the context and region of each individual project.